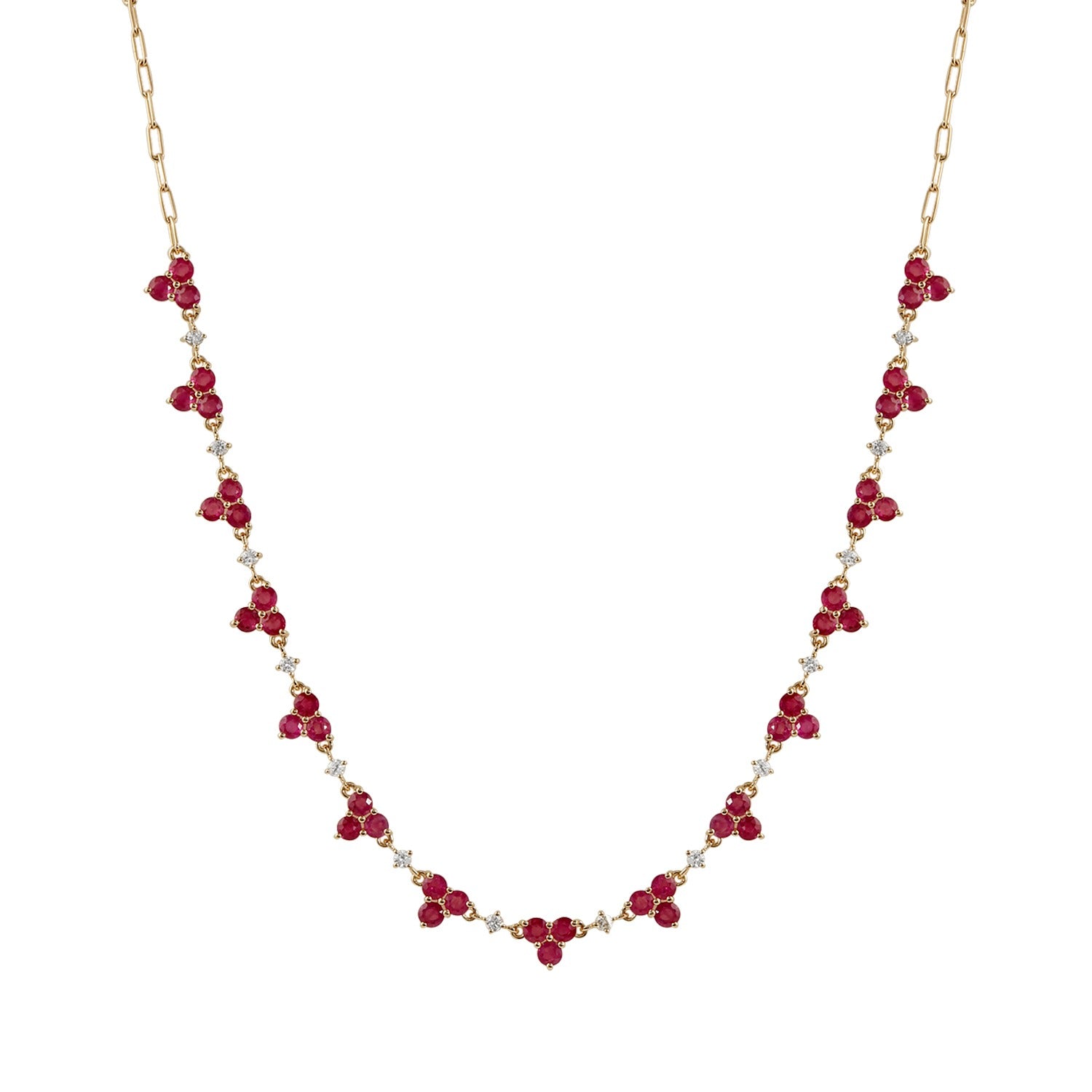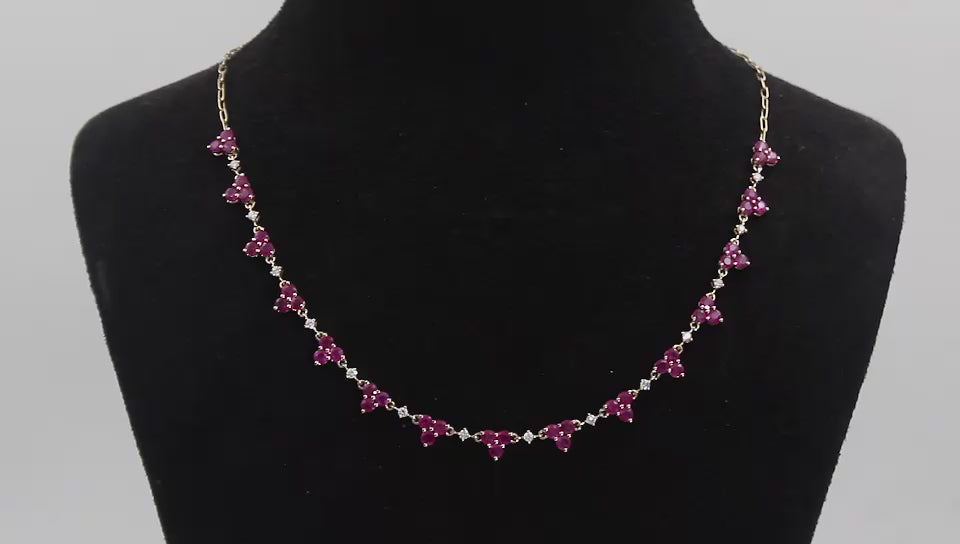 Eternal Triad Necklace
Sale price

$5,999.00
Regular price
(/)
---
Step into a realm of timeless allure with the "Eternal Triad Necklace" – an exquisite embodiment of sophistication and grace. Meticulously crafted in resplendent 14k yellow gold, this captivating necklace follows a mesmerizing pattern. Alternating gracefully between the eternal sparkle of diamonds and the fiery allure of rubies, the design unfolds as a poetic dance of light and color.
At the core of this enchanting piece lies a unique arrangement – a single dazzling diamond, embraced by three round rubies artfully configured in the shape of a triangle. This rhythmic pattern continues, forming a captivating sequence of gemstone brilliance. The diamonds, like celestial beacons, punctuate the rich warmth of the circle-shaped rubies, creating a harmonious blend of contrast and unity.
The "Eternal Triad Necklace" is not merely a jewelry piece; it is a wearable narrative, a tale of radiant moments and timeless connections. With each diamond, a glimmer of enduring brilliance; with each trio of rubies, a symbolic representation of the past, present, and future. This necklace is an ode to the cyclical nature of life and the perpetual beauty found in its intricacies.
Product Information:
Length: 16" + 1" + 1" Extender
Metal: 14K Yellow Gold

Weight: 7.86 Gm
Diamond Weight: 0.44 Ct
Stone Weight:
Ruby Weight: 5.83 Ct
Choose options